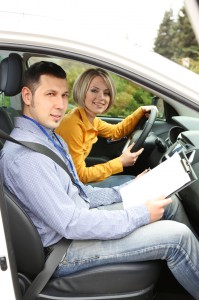 Whether you are an experienced driver or just recently got your license, driving courses can benefit you in many ways. There are a variety of driving courses that you can choose to take. Some of these classes must be completed at a facility whereas others can be completed in the comfort of your own home.
Traffic School
Traffic school online is both cost and time saving and can benefit you in a variety of ways. If you are looking to remove points on your driving record, you may want to take an online traffic school course. Many people take traffic school courses online to satisfy a court decision or have fines for a traffic violation reduced. This program is perfect for the busy bee who needs to take a traffic school course. You will have the luxury to complete the course at the convenience of your own home and at your own pace.
Defensive Driving
You can choose to take a defensive driving course either online or at a facility. On top of receiving a discount from your insurance company, this course will help you refresh your knowledge of traffic laws and regulations while allowing you to learn the techniques for safer driving.
Driver Improvement
Driver Improvement courses can help you:
Dismiss a Ticket
Reduce Fines
Reduce Driving Points
Add Positive Driving Points to your Driving Record
Reduce Auto Insurance Premiums
Refresh Driving Skills
Driving School
You may be required to take driving school online or at a location for a variety of reasons. Many drivers choose to take driving school simply to reduce their insurance premiums, whereas others are required to do so in order to dismiss a ticket, reduce fines of a ticket, reduce driving points, or to replenish lost driving points.
Mike Leonard Insurance Agency has been providing residents of Texas with excellent insurance products and services since 1982. Contact our Carrollton, Texas office today and allow us to fulfill all of your auto insurance needs.