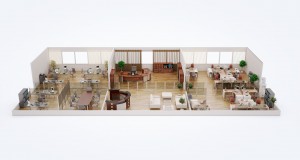 Understanding Scheduled Personal Property Coverage 
Often, homeowners obtain coverage for their home without considering future insurance needs. Since you have likely acquired new valuables since you first moved into your home, it is important to consider your contents coverage for your personal belongings. The last thing you want is to leave your valuables vulnerable, which is why we have gathered these important guiding points for insuring your personal belongings:
The standard homeowners insurance offers a limited amount of personal property coverage on some items, so your need for scheduled personal property coverage will be directly dependent on the type and value of those possessions.
It is important to know that any items that are stolen or damaged in your car will be covered under your homeowners insurance policy, not your auto insurance policy, as long as it is only temporarily stored in your vehicle.
Scheduled personal property coverage extends your coverage to protect your listed valuables. To obtain this protection, you must submit an appraisal of your valuables to your insurance agent for approval. Once you obtain approval, all scheduled items receive coverage should they be lost, damaged, stolen, or destroyed.
The most influential perk of scheduled personal property coverage is that you have the luxury of receiving replacement cost coverage instead of actual cash value coverage. This means that you will receive the appraised value for any ruined or lost items, as opposed to receiving its current value after depreciation calculations have been made.
When you have an updated home inventory, filing a contents insurance claim becomes much easier. Your home inventory comprised of receipts, appraisals, descriptions, and serial numbers will help guide you through the claims process with ease.
Serving Carrollton, North Texas, Coppell, and all of Texas, contact Mike Leonard Agency for all of your homeowner's insurance needs. Please do not hesitate to give us a call if you are interested in adding scheduled personal property coverage to your policy so that your valuables can best be protected.